Hi! I realized I haven't yet done a post about L'Oreal. I know, the spelling looks weird! I think so, too!
First, below is L'Oreal Color Riche Nail Color in He Red My Mind!
I love this! I am really into the dark reds this fall!
Below is The One Sweep Sculpting Blush in Poppy! Weird name, haha!
I think this blush is pretty! I love the pink! I love two blushes in one.
Below is Mascara. It is in Black Noir.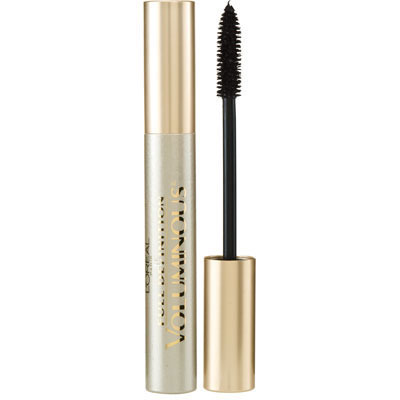 This volumizes! I think this mascara looks good and works!

Below is the Infallible Plumping Lipgloss in Pumped Red.



This looks like great, sophisticated lipgloss for a date or just for a dinner or movie!

I now love L'Oreal! The products may be a little expensive but it is worth it!
My thoughts on L'Oreal:
L'Oreal is a great brand with many great products that are worth the price. I think that L'Oreal's Lipgloss really does last 6 hours! I need to try that out. I just got Essence Lipgloss so I may have to use it out! I bet L'Oreal's Nail Polish lasts for at least 5 days! If not, more!