Hey guys! I have noticed in a lot of magazines that celebrities are having dipped end dyes in their hair!
For this, you don't have to color your whole hair purple. I would just do the ends of my hair.
For a finishing product, your hair would look like this. I love how purple looks on black hair!
This is Windy City Novelties' Temporary Blue Hair Spray.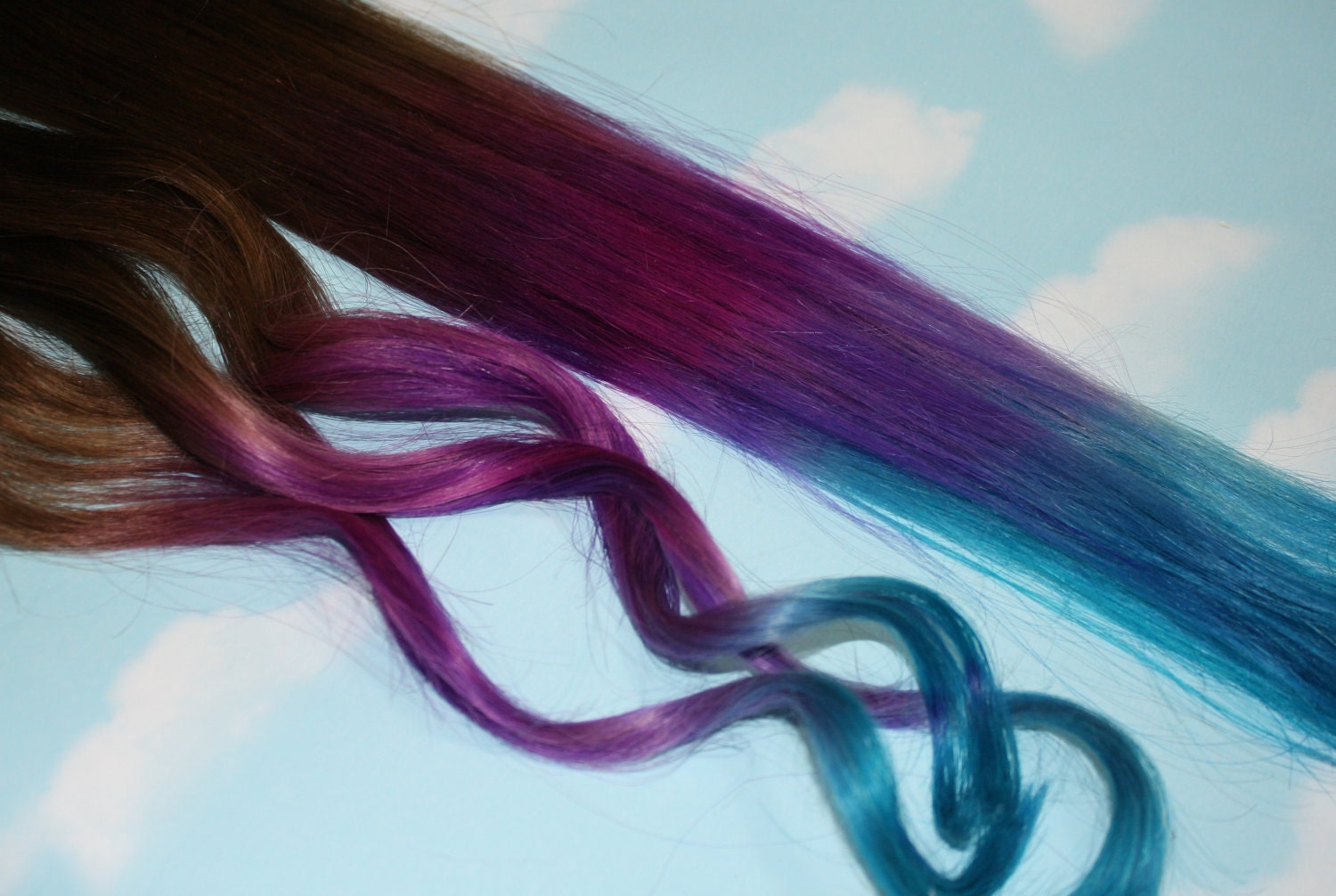 I wanted to do a combination of purple and blue dip dye hair. I love how it looks! What do you guys think?