Hi again! Sorry its been so long...
Winter's newest trend is light eyeshadow. Below are some examples.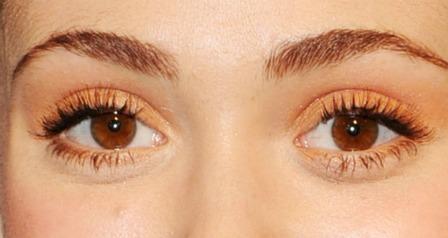 I love all of these colors, especially #1 because, since I have blue eyes, that metallice silver/blue goes great with it. If you have brown eyes, a pink eyeshadow will definitely compliment you. If you have greenish eyes, you should go for the tan/orange eyeshadow. Every eye color goes great with red or green!
Which ones do you like?